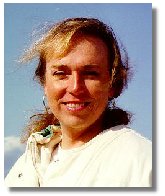 About me

I'm passionate about racing and flying - and I love to build things. I started racing when I was 14, and went on to autocrossing, dirt track karts, sports car endurance racing, and small Formula cars. I've built two cars and won a championship. I've also built and flown my own aerobatic airplane in competition.

I grew up in New England and upstate New York, but I've lived in the deep South too, and have seen most of the states in the US at one time or another. I've visited many of the tracks that Kate and Rachel race on, and have driven on almost all of them, either in real life or in simulators. I've gone too deep into corners wheel to wheel with other drivers, and I know from experience what it feels and sounds like when two cars make contact. I've seen the world upside down from the cockpit of an inverted race car.

At various times I've studied physics, engineering, and English in college, and I made my living as a self-taught software engineer for many years. Building and tweaking race cars (and keeping ancient street cars alive) helped me understand a lot about handling, braking, horsepower, and reliability. There are few things I love more than the feel of a smooth ratchet in my hand and the cheerful clicking sound it emits as I twirl a bolt into place.

In 1995 a long-term chronic illness cut short my racing and my flying, derailed my software engineering career, and eventually took away everything that mattered to me except my family. But I'm still fighting, and I still dream of grasping the steering wheel of a fire-breathing race car in my hands again someday.

Until then, come with me into Kate and Rachel's world. Let's feel the wind on our faces...