The Big Move
by Kathi Simpson
read by Nate Hine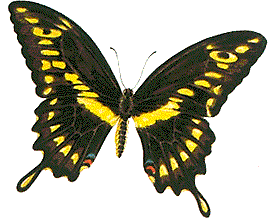 Well, the deed is done. My last day at work is Friday, 2/18/2000.
I am relocating to Greensboro to join Shaleena, Nia, KC, Rick, Lynetta, Michael, and Mom and Dad.
I will be working when I want to, for a temp service, at my own pace. And then I will be looking into becoming an adjunct "professor" at some local colleges/community colleges.
I am also going to follow my dream of becoming a computer techie (how do you spell "techie"?)
I'll be at Shaleena's by Saturday, 3/4, if everything goes according to plan, and then looking for a place to hang my hat that is semi-permanent.
Meanwhile, I'm saying goodbye to a lot of folks in CT, but planning to open Kathi's Bed and Breakfast for all my friends and relatives in New England and other parts of the world. So y'all come on down now, ya hear!!!
So here's the plan....

You see, there's this 10 year old young lady and 5 year old young man in my life who are growing up this very instant.
And I really need to be at their birthday parties this year.
Besides, KC needs a teddy bear -- brown and "medium" size.
And Nia needs the fourth Harry Potter book.
And I haven't even finished the first Harry Potter book yet, so guess what my first assignment will be...
And then here's some more of the plan...

You know where the elderly lady looks back on her life and says she wishes she'd picked more daises? Well, I guess I'd better start this spring...
And then there's some more of the plan...
When Nia starts pulling petals off the local black-eyed Susan to see whether he loves her or not, I want her to whisper that in my ear, and not have to tell me on the phone...
And then there's some more of the plan...
My mother is 80 and my father is 77, and it's time to get to know them a little better as elderly dignitaries, and spend some quality time with my parents...
Some more of the plan?
Count the stars in the summer sky over Greensboro, and see if they really are too many to count...

Spend some chatty times (not on the web) with Shaleena, who moved 7 1/2 years ago, and with whom I need to catch up...
Take leisurely walks in the park with anyone who wants to come...
Eat ice cream...
Work when I feel like it...
Learn about computers, but not too fast; there's always next nanosecond...
Be a Mary, instead of a Martha, and develop a "closer walk" with you-know-who...
Visit my sister's place in Tennessee...
And my other sister's place in Arkansas...

And still arrange and attend family reunions up in Massachusetts every Labor Day...
And take life ever so easy...
Retirement -- what is it? Just a change of pace...
God Bless!!!
(and don't forget to arrange a date for Kathi's Bed and Breakfast!!! (which will take me a while to get around to opening)