Gratitude
by John Rohmer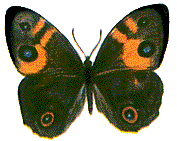 There are no words which can do justice for the gratitude I have for Kathi being in my life. In 1995, ravaged by alcohol I was able to find Kathi as a counselor while she was at MCCA. Her kindness and tutelage helped me break the spell which had captured me for a year and a half. I had been sober for 16 years before relapse. Kathi used me as an example in a paper she wrote for one of her many licenses. It was only with her help and the help of her cohorts that I was able to find AA and a sober path for my life.
I had every good intention of attending Kathi's memorial and am poorer for not being there. However, I am sure she will understand that my other disease has escalated (cancer) and the results of recent chemotherapy had me down for the day. Every day I offer up prayers for Kathi's soul and for all of you, her family, who have to continue to endure a most horrific loss. One wonders how a merciful God can take Kathi from us when she had so much to give. It will be one of the dichotomies of life with which we will all have to live. One thing of which I may be assured. Kathi is smiling down on all of us today and has not let us out of her spiritual life.
I thank you for contacting me again so I could send these few words. Kathi will always be a part of me which I will treasure. I thank her for the life she gave back to me.
You are blessed to have had such a wonderful person in your lives.