As Long as Someone Thinks of You
by Lynetta Simpson

As long as someone thinks of you, you're not dead – Mom wrote this on something. I thought that it was fitting that Mom would have that written somewhere. When I begin to think about Mom and her influence on me, so many things come to mind.
Celebration – Life was a celebration and she loved to celebrate any occasion. Every holiday – July 4th, memorial day, Labor Day, thanksgiving, Christmas, birthdays, etc., was a reason to celebrate and she would bring such energy and joy to them. She loved to get together and made each one special.
Love and life – Mom lived each day to the fullest and loved life. She didn't wait for things to come to her; she always went after whatever she wanted.
Energy - She was very energetic and was always moving. I often got tired just looking at her. She would come into a room and be like a whirlwind. Education and books - She was always striving to improve herself, her mind and her thinking. She was always saying "I bought a book on so and so." I would think "when is she going to read the other 5,000 that she has next to her bed, in one of her stacks". She always encouraged and supported my pursuit of education and helped me however she could. She read my papers, listened to me complain about this professor and that and about my problems with the college.

Strength – She was such a strong, independent person and was always encouraging me to be strong and independent. She would move mountains in order for me to get as far as possible in life. When I was growing up she encouraged me to be whatever I wanted and supported most of my decisions. If I made a bad choice, she wouldn't put me down or say I told you so. She was just the type of person that hoped that you would learn from your mistakes.
Faith - Her faith was very strong and she used it in every aspect in her life. She believed in the power of prayer but always said that it shouldn't be used as a wish list, just as a conversation with God. And when I was growing up, no matter how much I begged she would not let us miss a Sunday and sleep in. I didn't like it when I was a teenager, but now I am so happy that I have my faith and belief in God to help me through this.
Family - One of the most important things in her life. She loved being with her family – her children, grandchildren, parents, siblings, and nieces and nephews. She was forever buying birthday and holiday cards for someone. She loved to get together whenever possible with a family member and really drew support from her family.

Friends - Mom was one that had many friends that were friends that she had for years. She would drop a note or call someone she knew 10, 15, 20 years ago.
Happiness – She loved to laugh and have fun. She loved to joke and would often crack herself up about something she found humorous.
Home – No matter where she lived, she made it feel like home. It was so comfortable to come in and sit. You felt like her home was your home.
Honesty - You never wondered what she was thinking and she didn't hold back about her feelings. Sometimes this would be aggravating and as a teenager embarrassing, but I definitely appreciated it when I got older.
Giving – She was such a giving person. When you got a present from her, you could tell that she put much thought into it. She always gave you something thoughtful and interesting. And if you got a book from her, she would always say 'I read the few pages/chapters and it's a good book.
Beauty - Mom loved beauty and beautiful things. She loved colors, soft textures, and put them in her home.
Comfort – I was always comfortable around her and got comfort from her when I was having a problem or just needed a shoulder to cry on.
Protection – I always felt safe with her.
There is not a day, an hour, or even a minute that goes by that I don't think about Mom. There were very few times in my life that I spent extended periods of time away from Mom. I would see her every week and talk to her on the phone a few times a week. I still expect her to call me or come over.

My life has been altered forever in a way that I never imagined would happen in a million years. I'm trying to take it day by day, as Mom did. And even though I am extremely saddened by what happened, I can look back on my life with Mom and be comforted. I have some wonderful memories and will cherish them always. Mom was a wonderful mother and I wouldn't have traded her for anything. I know I am who I am today because of her and if I can touch half as many people in my life as Mom did, then I will know that I lived life to the fullest. I feel a peace knowing that she is with God. I feel her presence around me. I feel an intense longing to see her. I miss her so much and I wish she could hold me again, kiss the top of my head and call me her little Lynetta. I know that she will be here for me whenever I need her. All I have to do is close my eyes and talk to her.
"The special bond of Mother and child is written with love on their hearts and souls and makes them a part of each other forever. You're a very important part of my life, Mom, and you always will be – because I love you."
Mom, I love you. I miss you so much and I always will. I feel that you are here with me. I get such strength from you. I'm sad to think of all the things that you will never see, but I know you will be there with me, for the good times and bad. I know that you will be proud of all my future accomplishments. You have taught me to be openminded, strong, loving, and caring. I will always remember your beautiful smile, your wonderful laugh, the way you could find the humor in situations. You touched so many people's lives and were such a wonderful person. You are a part of so many people and we can all draw from your strength. Your faith was and is so strong and I can find comfort in that. I know that there will be many hard times, but you will be there for me. You will help me through.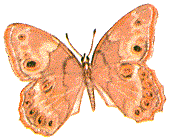 As the song says 'did you ever know that you're my hero. You're everything I would like to be. And I can fly higher than an eagle. You are the wind beneath my wings.'
Mom, I love you and I will always be your "little Lynetta".