Biography of Kathi Simpson

Kathi was born in 1945, in Gulfport, Mississippi, to Enid and Stanley Hine. When Stan was discharged from the Navy, the family moved back to New England, where Stan had grown up.
As her father's career developed, Kathi's early years were spent in Worcester, Massachusetts, and various towns in upstate New York When Kathi was 9 years old, the family settled in Wappingers Falls, New York, where they remained for the next ten years.
Kathi attended Gordon College in Wenham, Massachusetts, and earned a bachelor's degree in Special Education. She moved to Arkansas, to be near her family, which had moved to Arkansas during her college years.
In Arkansas, Kathi took some courses at John Brown University. She then began her work with children at the Children's Colony in Conway, Arkansas, and soon moved to Pine Bluff.

While she was living in Pine Bluff, Kathi met and married Ray Simpson. After a time, they moved to Worcester, Massachusetts, where they had twin daughters, Shaleena and Lynetta. Five years after that - back in Arkansas once again, now in Little Rock - they had a son, Sean.
Kathi's sister Sharon moved to Little Rock with her daughter Hope, and Kathi and Sharon became very close. Kathi was a second mother to Hope, helping Sharon, who had Hope at a very young age, find her way through the trials and pitfalls of motherhood.
Kathi taught Special Ed for a number of years, and then decided to make a career change. After considering getting a Law degree, she returned to college and earned an MSW at the University of Arkansas in Little Rock. She then began working as a counselor, specializing in alcohol and drug addiction.
In the late 80's, Kathi and Ray decided to move to Connecticut, to be close to the rest of her family, most of whom had by now returned to New England. Sharon and her daughter Hope, who were still in Little Rock, also decided to move back to New England at the same time. Sharon's roots in Arkansas had become deep, however, and she eventually returned there.
Kathi and her family settled in Bridgeport, and established many friendships in Connecticut. Still working as a counselor and raising her children, she also spent a great deal of time at St. John's Episcopal church in Bridgeport, deepening her faith and her involvement with the church.

Kathi spent a great deal of time with the children of the congregation, singing with them and talking with them. She had a big impact on the church, helping to initialize a revitalization of the church that eventually led to a beautiful renovation of the main building.
In 1991 Kathi and Ray separated, and eventually Kathi moved to Danbury, Connecticut, where she bought a condo which she shared at various times with her children Lynetta and Sean.
Kathi continued to work as a counselor. Her active and powerful mind made her constantly restless for new challenges, and she changed jobs more than once. She also established a private counseling practice.
Kathi's daughter Shaleena got married and a daughter, Nia. In 1992 Shaleena moved to North Carolina, where she had a son, KC, in 1994.
In early 1999, Lynetta moved to Greensboro, North Carolina to be near her sister, and in the spring of 2000, Kathi decided to do the same. She wanted to be near her daughters and grandchildren, and also near her parents in Waxhaw and her sister in Tennessee. Kathi stayed with Shaleena until the fall of 2000, when she moved into the apartment where she lived at the time of her death.

Kathi saw this move as a transition into semi-retirement, although typically for her, she set herself new goals and challenges. In Greensboro Kathi found a job which gave her the opportunity to acquire computer software and database skills.
Kathi often visited her parents in Waxhaw. Her parents have fond memories of her singing enthusiastically in church in Waxhaw and spending Christmas in Waxhaw with the family.
By the end of the year, she had ordered a new computer and begun to make plans to return to college yet again, with a goal of acquiring a doctorate and becoming a researcher. Before she died, Kathi had received word that she was approved for the doctoral program. She was very excited about this.
On the day of her death, Kathi's new computer arrived. It is some comfort to those who loved her to know that she had time to open the box and set up her new computer, and embark on yet another of the learning experiences she loved so much and attacked with such vigor and enthusiasm throughout her life.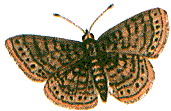 Kathi's last public act was to chair a meeting of Al-Anon, one of the twelve step programs to which she contributed and from which she drew support throughout much of her life.