How To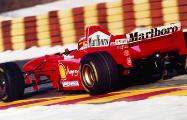 ---
This site was originally written during 1996 and 1997. From early 1998 through spring 2000, I've focused on Grand Prix Legends. The sim racing world has moved very fast during that time.
I've begun to update these pages, but it may take some time to bring the "How To" section up to date.
In the meantime, I'm leaving the existing information about older simulations in place. I hope some of it may continue to be of value.
---
I had to learn a lot of stuff about sim racing the hard way. I developed this site in order to pass on some of this hard-earned knowledge to other racing enthusiasts. I hope you find information here which makes it a little easier for you have the best possible racing sim experience.

For the optimum racing sim experience, you might want to review my recommendations for wheels and pedals, 3D cards, computer hardware, and multiplayer support.